I first tried the Body Shop Shimmer Cubes back in 2014 when I was digging through a colleagues makeup bag. It was minutes before the annual Christmas party and I offered to do my colleagues makeup for the party. I've always loved doing makeup – both on my own face and on other faces. I love the way it transforms and enhances the best features of a person's face.
Anyway, back to the shimmer cubes: my colleague either had this particular product or one very similar to this. Hers was warm golden and bronzy shades. I actually ended up using the shadows for all of my colleagues. The product was so versatile; I used it for the shadow on the eyelid, as a highlight and for all over shimmer. It was the Christmas party, you can go all out! Since then I have kept one eye open for the product. You know the feeling, right? Once you've encountered a lovely and versatile product you go on a hunt!
Suddenly I saw this at my local Body shop – even as a part of a sale! I tend to go for cooler colours so I chose a peachy/pink version and a white/grey/black version.
I've been wanting to put them to the test ever since but it's been vacation and family time for the whole of July. Now, as we enter August vacation is over and I have had time to put together a look using the peachy/pink cube. I wanted to use it as both eyeshadow, highlighter, blush and all-over shimmer.
Since I've been doing a lot of makeup looks for the blog at this point it's become obvious that I do have a light hand in applying makeup. Also, my makeup doesn't show up on images as much as I would like it to. That being said, I kind of like a light hand when applying makeup. In my opinion, it looks fresh whereas heavy makeup tends to look ageing, and who want's that? 🙂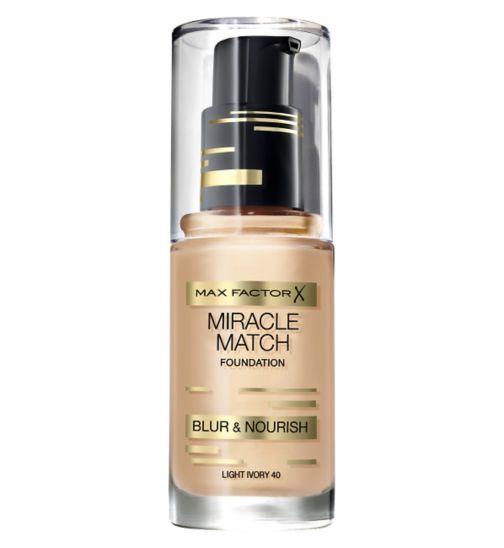 I also got the chance to try one of my new Maxfactor products that I absolutely love! I've been gifted the new Miracle Match Foundation. It says that it nourishes and blurs and I would say that it actually does just that. I don't use an awful lot of foundations during the summer, butI've found myself reaching for this foundation a lot, especially for when I knew I would take pictures. It has a wonderful finish, very glowy and dewy. It covers a lot without being heavy on the skin. I feel like it's gonna be on my "top shelf" of products I will be reaching for this fall.
For the eyes I mixed the two lightest shades, the light pink and the light peach and applied to the eyelid. It didn't give a ton of coverage, but I imagine used with M.A.C fix+ it would show up way more. And as I mentioned before, I like a light hand in my makeup which made it good enough for me. The shimmer is undeniable, though. As I'm typing this blog post I have been wearing this look for hours and it has incredible staying power.
The deeper pinks I used as blush. I have to be careful with deeper pinks on my skintone, I'm often too pale to wear it. I mixed it in with the lighter shades and it blended the highlight and the blush seemlessly together.
A little trick I've learnt from makeupartist and Youtuber Lisa Eldridge is to sweep a medium tone brown in the crease or "socket line" as she calls it :). It gives a bit of dimension to the eye when working with pale pastels.
I hope you like the look 🙂